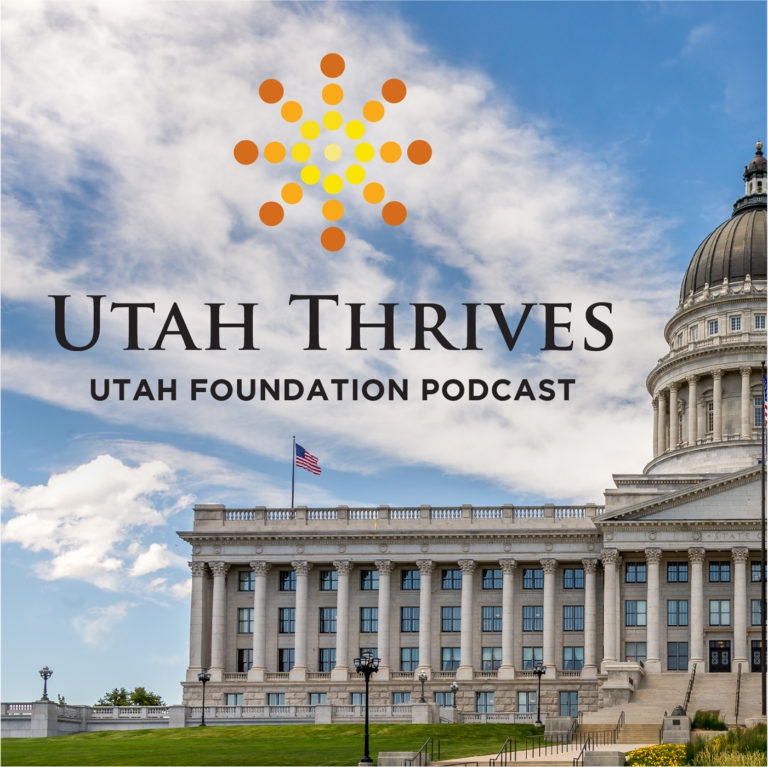 The 2019 legislative session ended without a significant restructuring of Utah's sales tax system. There's agreement on the general goals – broadening the base of goods and services subject to the sales tax – but the clock ran out on the session before the details could be negotiated.
State Senator Luz Escamilla, a Democrat, and Representative Robert Spendlove, a Republican, presented their thoughts on where the process is going now when they spoke to the March meeting of the Utah Foundation Board of Trustees. We'll hear from them in this edition of Utah Thrives, and from Utah Foundation Research Analyst Christopher Collard, who looks at some of the strategies that might help to solve the difficult problem of restructuring Utah's sales tax system.
Here's where you can read Utah Foundation's award-winning series of research reports on Utah's tax system.
Podcast: Play in new window | Download
Subscribe: Apple Podcasts | RSS