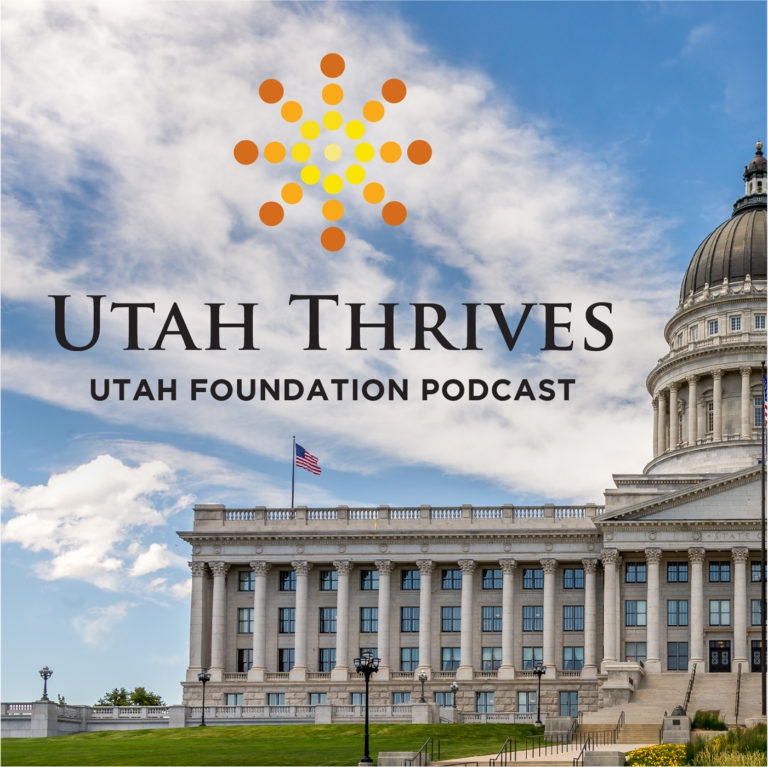 Utah Foundation hosted a panel discussion on the challenges posed by Utah's rapid population growth, issues explored in the research report Building a Better Beehive: Land Use Decision Making, Fiscal Sustainability and Quality of Life in Utah. The panelists included:
Andrew Gruber, Wasatch Front Regional Council
Robert Grow, Envision Utah
Beth Holbrook, Utah Transit Authority
Bryson Garbett, Garbett Homes
Cameron Diehl, Utah League of Cities and Towns
In this edition of Utah Thrives, we'll hear a few of the thoughts from that conversation, presented June 20, 2019 at the Zions Bank Founder's Room. Our thanks to Utah Transit Authority for their sponsorship of this event.
Podcast: Play in new window | Download
Subscribe: RSS