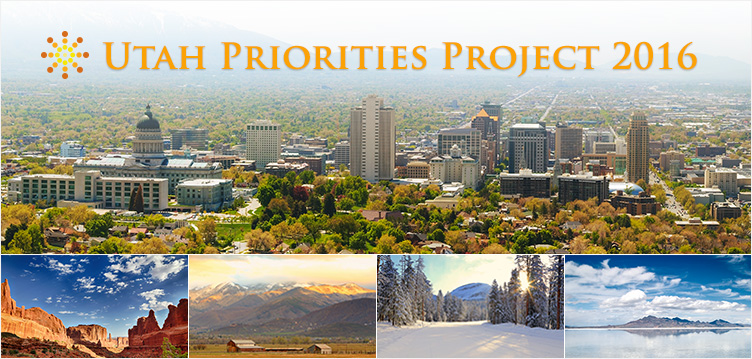 Utah Priorities Project 2016
What is the Utah Priorities Project?
Each gubernatorial election since 2004, Utah Foundation has conducted a series of surveys to determine the priorities of voters, delegates and candidates. In 2016, Utah Foundation published several reports, including analyses of the priorities of Utah voters, Utah gubernatorial candidates, and Utah party delegates. Utah Foundation also released priorities from candidates for other elected offices. Briefs on each of the top ten priorities were published between June and November, leading up to the 2016 election.
Thank you to our Sponsors!
The 2016 project was funded by generous donations from Union Pacific, the George S. and Dolores Dore Eccles Foundation, the Larry H. and Gail Miller Family Foundation, Zions Bank, and Boeing.
Utahns' 2016 Top Prorities