Contact Us
Utah Foundation is fortunate to have a highly qualified, excellent research team. Each of the staff members below may be reached at the phone numbers and email addresses shown.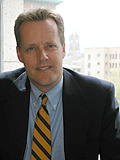 Stephen J. Hershey Kroes, President
Recruited by the Board of Trustees in 2001, Steve came from Sacramento, California, where he served as Vice President of California Taxpayers' Association and was a manager with Synergy Consulting, working for state government agencies on technology projects. Steve is a member of the Salt Lake Chamber's Utah Economic Council. He has served as a member of the Governor's Council of Economic Advisors for four Utah governors, a member of the state Health Data Committee and spent five years on the Cedar Hills City Planning Commission. Steve received a Bachelor of Science degree in Economics from Brigham Young University and a Master of Public Administration degree from University of Southern California.
Phone: (801) 355-1400, ext. 1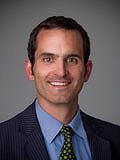 Shawn Teigen, Principal Research Analyst
Shawn holds a Bachelor of Science degree in Management and a Master of Public Policy degree from the University of Utah. Shawn worked as a housing policy analyst with Community Action Partnership of Utah and has worked for Utah's chapter of the National Association of Housing and Redevelopment Officials. He serves on the board of directors of several public-sector, private-sector and non-profit organizations, including as chairperson of the Salt Lake City Housing Trust Fund Advisory Board. During much of his career, Shawn provided consulting services to early-stage businesses in addition to executing an extensive research effort to found an organization focused on foreign investment-related economic development. Shawn has always been active in volunteering, including having spent two years in Kazakhstan with the U.S. Peace Corps.
Phone: (801) 355-1400, ext. 3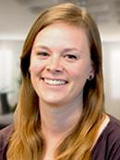 Mallory Bateman, Research Analyst
Mallory received her Bachelors degree in Urban Planning from the University of Utah and an MSc in Social Policy and Planning from the London School of Economics. Mallory comes from a background in transportation, with a focus on National Environmental Policy Act research and public involvement. After receiving her MSc and volunteering with a political campaign, Mallory was the Project Director for a local non-profit focusing on voter registration and civic engagement. She is passionate about creating change through thoughtful and innovative research and decision making. Outside of policy, Mallory is on a mission to fill up her passport before it expires and has a countdown clock for University of Utah football season each year.
Phone: (801) 355-1400, ext. 2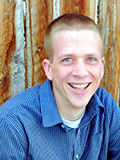 Christopher Collard, Research Analyst
Christopher's insatiable curiosity drives him to find ever more ways to learn. After finding that a Bachelor of Arts in International Relations with minors in Arabic and Math was not enough, he enrolled in a Masters of Public Policy program at the University of Utah where he is currently studying, as well as researching the process of democratization in the Middle East. He is fluent in Arabic and Portuguese, loves to travel, read obscenely large books, and anything to do with mountains.
Phone: (801) 355-1400, ext. 203
Utah Foundation's staff is supervised by a volunteer Board of Trustees from Utah's business, academic, and government community. Click here to see the Board of Trustees list.
Our postal address is:
Utah Foundation
10 West Broadway, Suite 307
Salt Lake City, UT 84101